Redefining and Elevating the Christmas Shopping Experience.
Unique, Bespoke and Design Driven Christmas Lighting and Projects
We have over 10 years experience in creating unique and innovative Christmas Lighting and Displays for shopping centres in the UK and 25 years globally. Our extensive range of high-quality lighting solutions includes stunning LED displays and string lights, elegant light sculptures and motifs, vibrant decorations and displays that will transform your shopping centre into a beautiful and captivating Christmas shopping experience.
Shopping Centre Christmas Lighting and Decorations
We believe in the power of creating memorable shopping experiences. Our products will not only enchant your customers but also leave them with a positive and lasting impression of your shopping centre or retail park.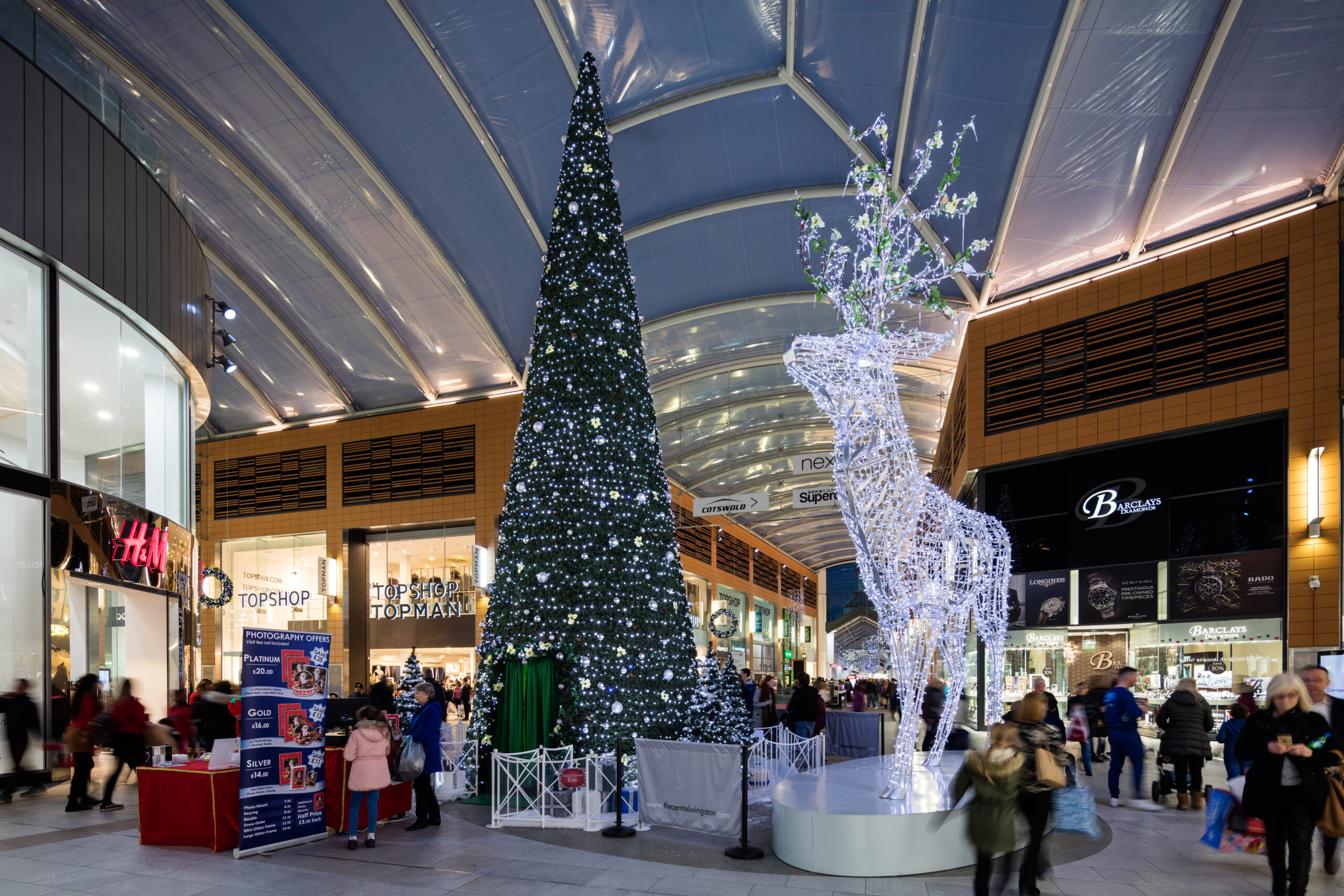 The Power of Imagination and Illumination
Our team of designers are committed to pushing the boundaries of artistic expression, creating unique and bespoke lighting designs that will captivate your audience. From the inception of the idea to the final installation, we handle every aspect of the process. Our experienced team project manage the entire journey; from concept and design, to manufacturing and installation.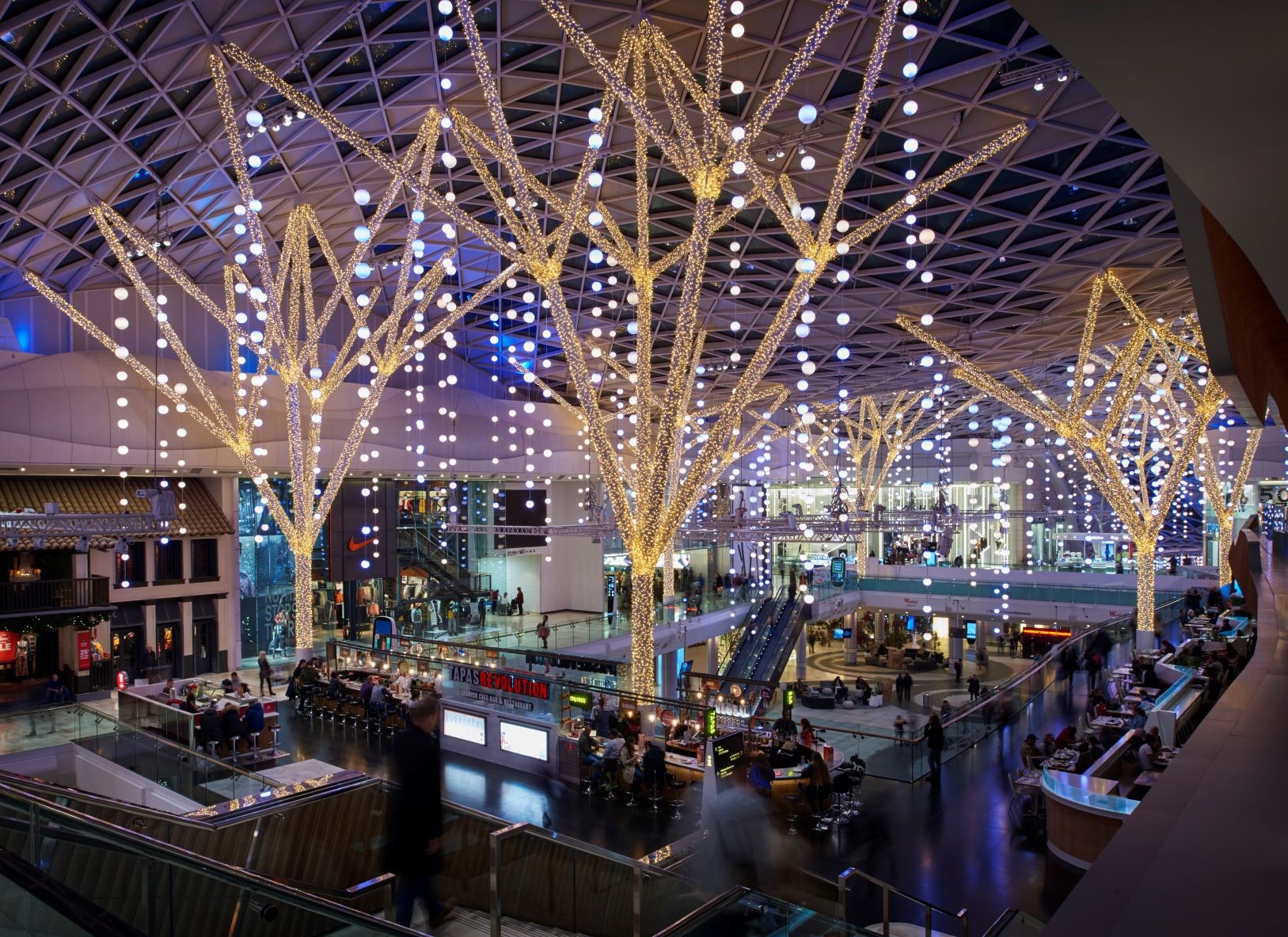 Christmas Trees and Decorations
Our Christmas trees are designed to make a statement and become the centrepiece of any space. The combination of size, decoration and dazzling lighting creates a stunning visual impact that captures the spirit of Christmas.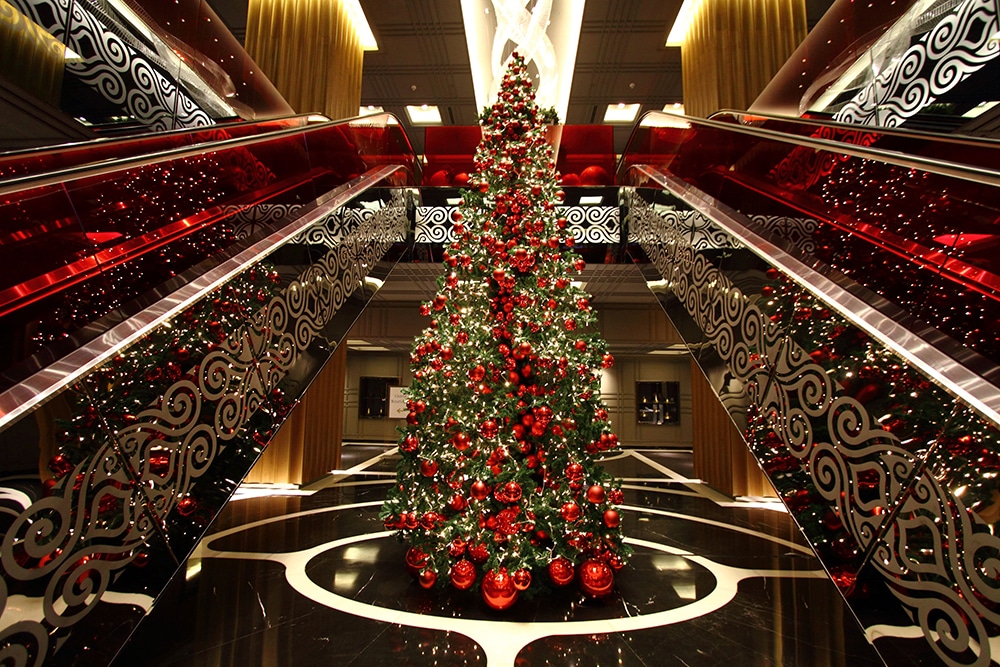 Social Media Appeal
Eye-catching Christmas lighting is highly shareable on social media platforms. Encourage customers to take photos and share their experiences, helping to promote your retail space and attract even more visitors.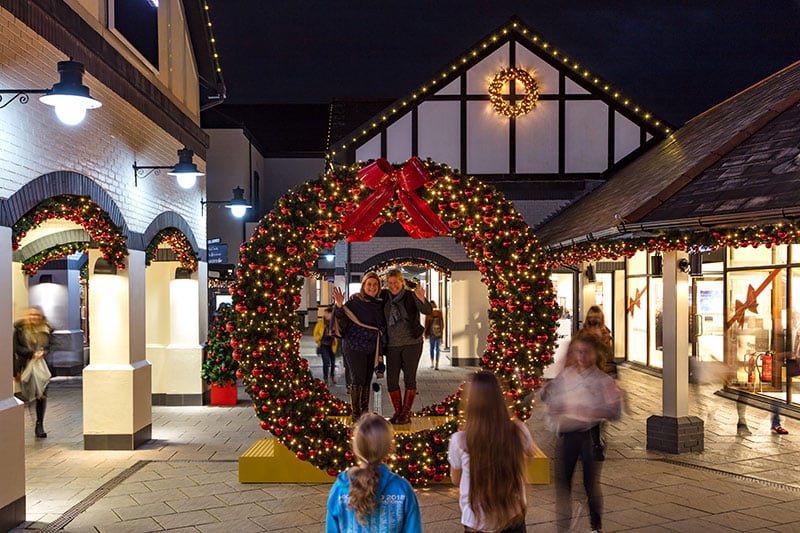 Shopping Centre Christmas Displays
We offer an extensive range of festive lighting and decoration products for your Christmas event and displays. Magical string lights can be used to create an impressive ceiling of light or even to wrap and dress trees. Our light motifs and sculptures add festive decoration and charm to any space, providing the perfect spot for a selfie.
// Browse Our Brochure
Download the MK Illumination Product Catalogue 2023
View our new 2023 MK Illumination catalogue today and transform your space with our commercial lighting products and decorations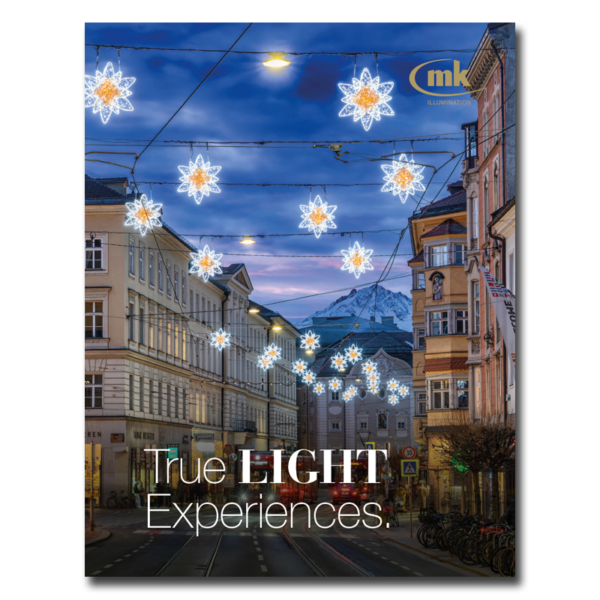 // Contact Us
Start Your Project Today
If you have any questions regarding the services or products that we offer then feel free to get in touch with our customer service team today.
Fill in the form with as much detail as possible and one of our team will get in touch to answer any questions or provide a customised quote.
Unit 1, Witton Business Park, Preston Old Road, BB2 2TS
// See Our
Shopping Centre Gallery