Transform your Retail or Commercial Space and create a
Festive and Christmas ambience with our lighting displays and decorations
Commercial Christmas lighting and decorations not only creates an enticing environment but also has a real impact on dwell time and footfall. The combination of light and decoration draws customers and visitors to your business creating greater opportunities to increase revenue
// Commercial Festive Lighting
Commercial Christmas Lighting Displays & Decorations
Sparkling Street Decor
Line your streets with our beautiful Christmas light motifs, adorning lampposts or across streets with festive designs that give the Christmas feel. These motifs not only add charm but also guide shoppers and visitors with their warm, inviting glow.
Majestic Christmas Trees
Make a grand statement with our large pre-lit and decorated Christmas trees, tailored to suit any store entrance or shopping centre. Our range of traditional and contemporary Christmas trees are deisgned to make a statement.
Breath-taking Light Sculptures
Create the ultimate "wow" factor with our large-scale light sculptures. These stunning creations are designed to leave a lasting impression, whether they're placed at the entrance of your store or as a centerpiece in a city square.
Illuminate and Decorate Outdoor Trees
Decorate and illuminate outdoor trees with our Magic String Lights. A perfect festive solution to transform town and city centre streets, parks and public areas. Outdoor and indoor solutions with a variety of styles and lighting effects.
Indoor and Outdoor Use
Our commercial Christmas lighting products are versatile, built to withstand both indoor and outdoor conditions. Whether you're enhancing your storefront, interior space, or city streets, our products are designed for durability and performance.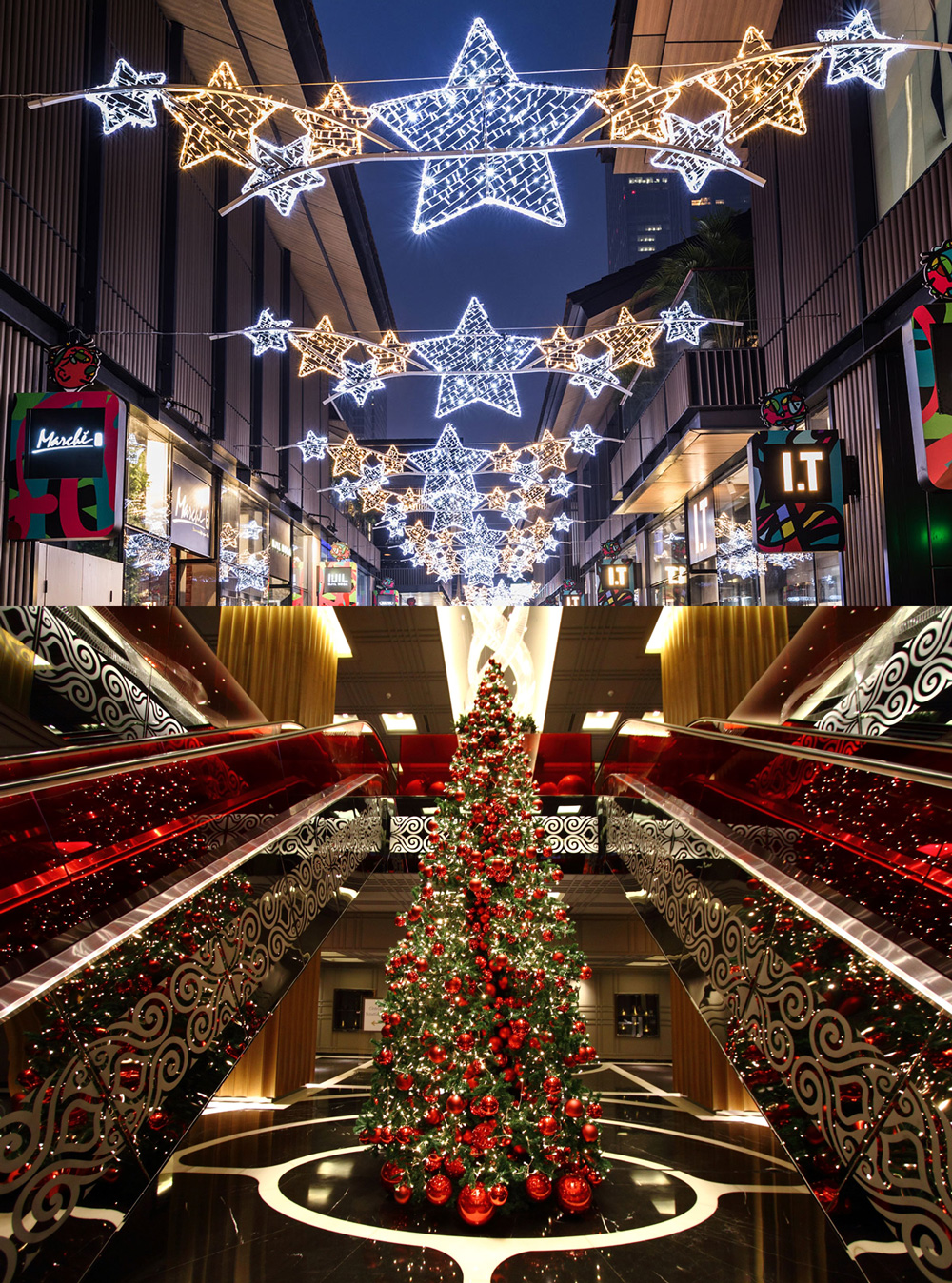 Premium High Quality Outdoor & Indoor Commercial Christmas Lights
Our lighting products essentially comprises of our base selection of light chains including string, drape, ice and mesh lights. With a combination of LED's you can build up your lighting concept to include animated effects, motifs and even sculptures. All our products are built to last and have an IP67 rating and our QuickFix system.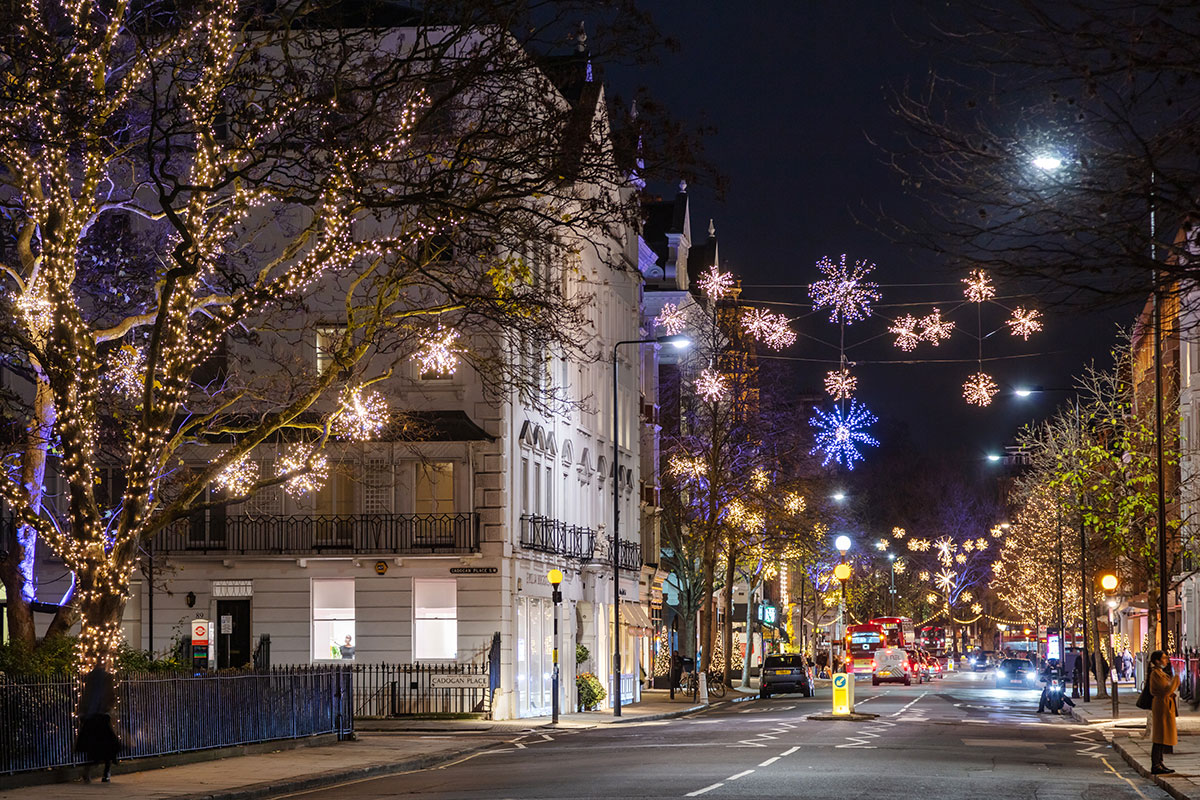 Commercial Festive Lighting Solutions
Our commercial festive lighting range includes festoon, string and drape lighting. All are expertly crafted in Europe with an emphasis on quality and sustainability.
Whether its a show stopping centrepiece or subtle and elegant Christmas trees and garlands we have a variety of exciting designs to create that unforgettable Christmas experience.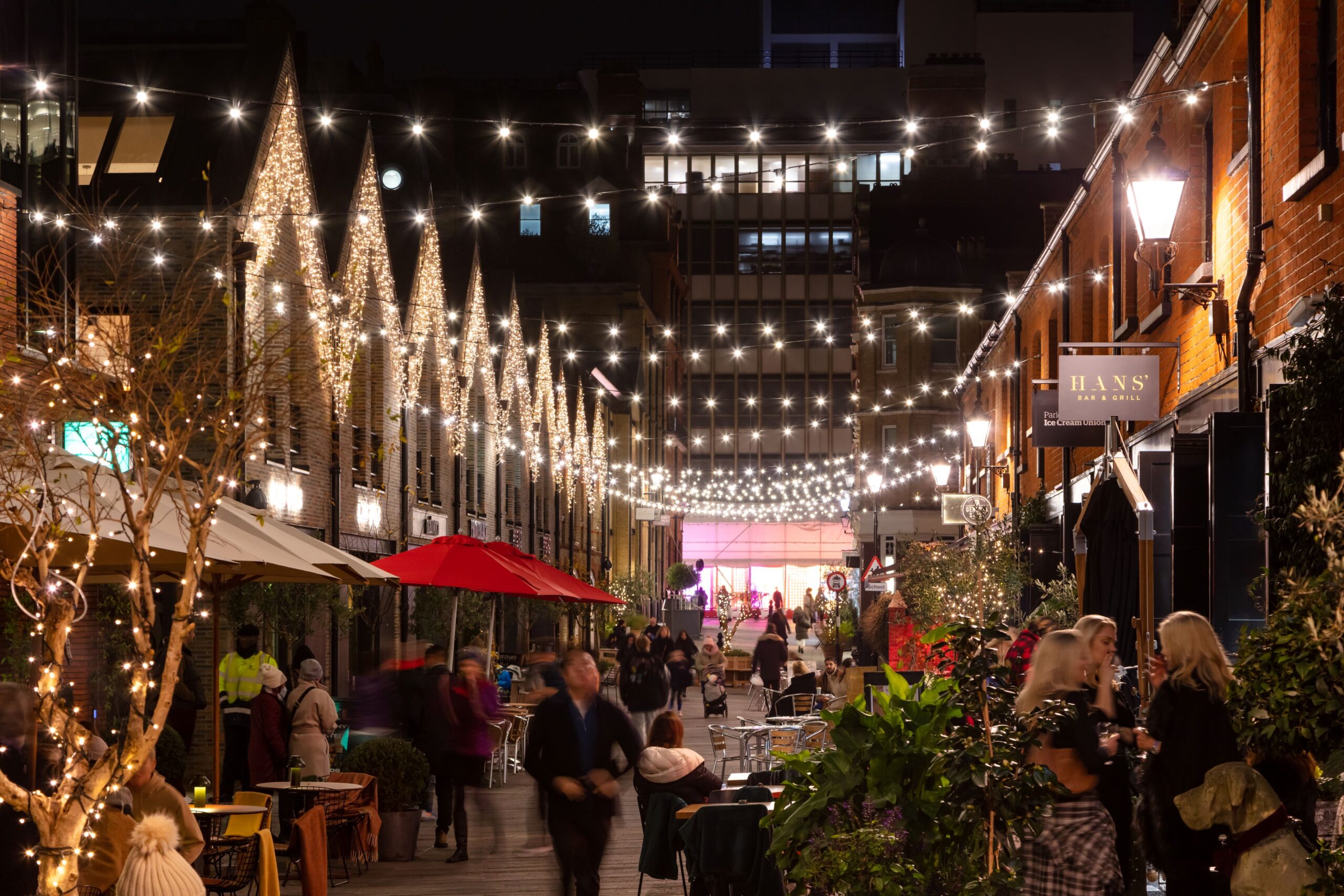 Light Motifs, Light Sculptures & String Lights
We have a large choice of commercial Christmas decorations and lighting. Our string lights are versatile to decorate trees, ceilings, tents, buildings , streets and more. Light motifs in a range of light effects and shapes; Stars, Snowflakes, Meridians and more. Light Sculptures are bespoke, unique, stunning, show stopping and are guaranteed to grab attention.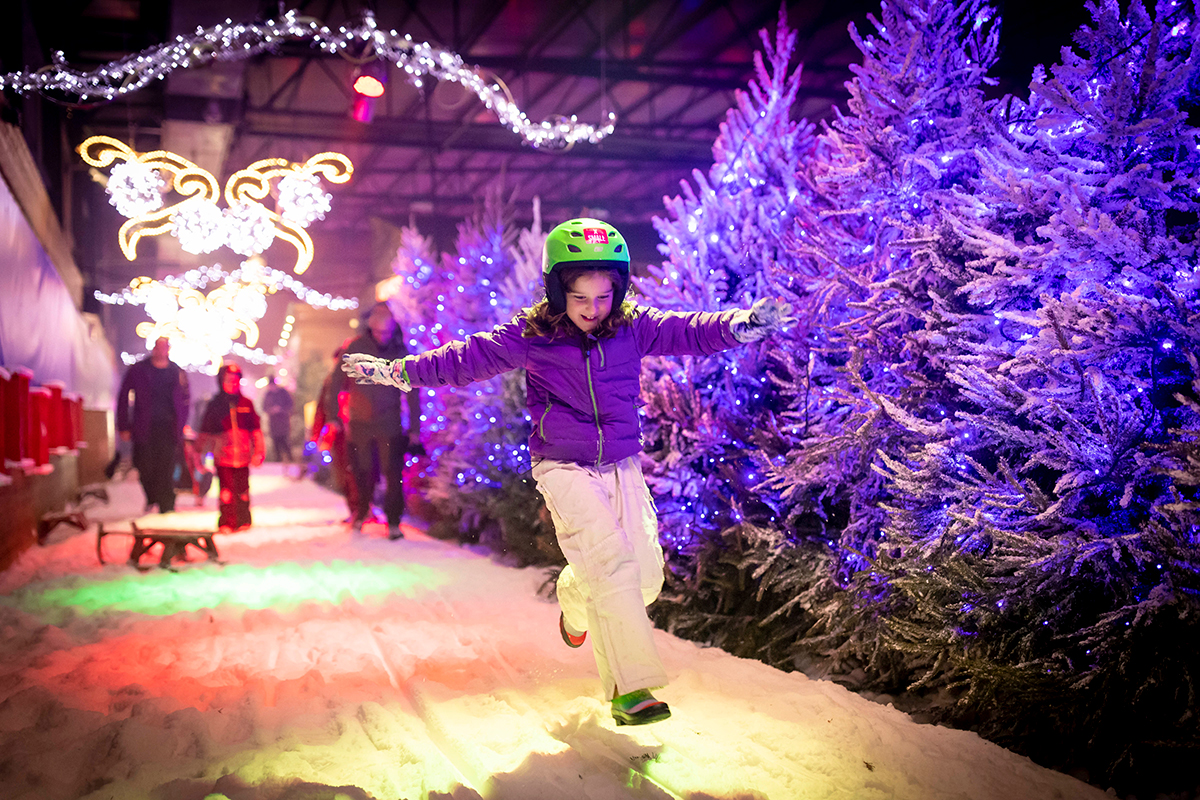 Commercial Christmas Trees & Decorations
Our Christmas trees are designed to make a statement and become the centrepiece of any space. The combination of size, decoration and dazzling lighting creates a stunning visual impact that captures the spirit of Christmas.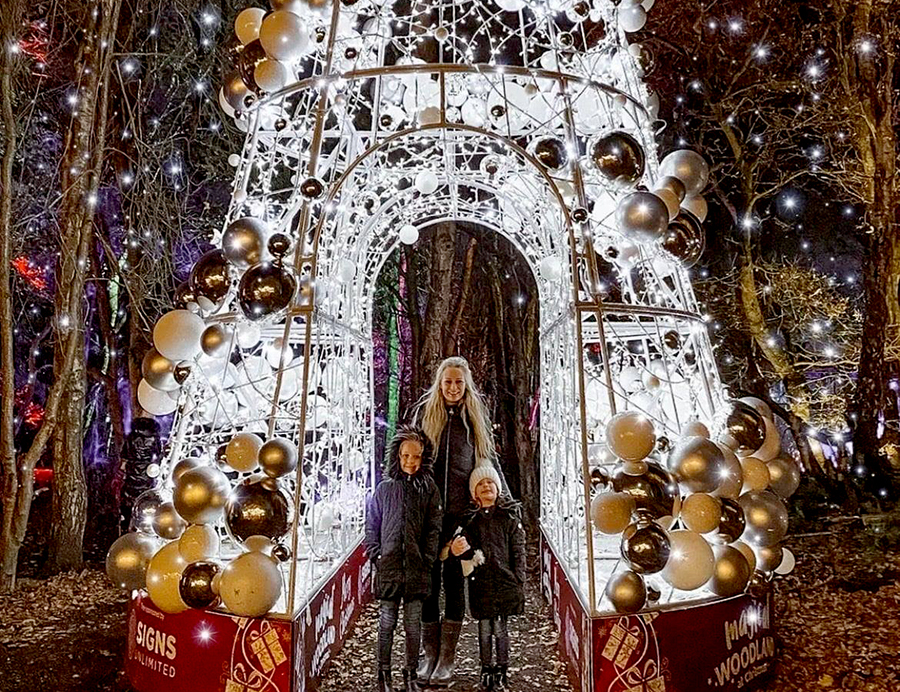 Commercial Christmas Displays
We offer an extensive range of festive lighting and decoration products for your commercial Christmas display. Magical string lights can be used to create an impressive ceiling of light or even to wrap and dress trees. Our light motifs and sculptures add festive decoration and charm to any space, providing the perfect spot for a selfie. Add fibreglass props, from snowmen to mischievous elves, to bring your Christmas display to life.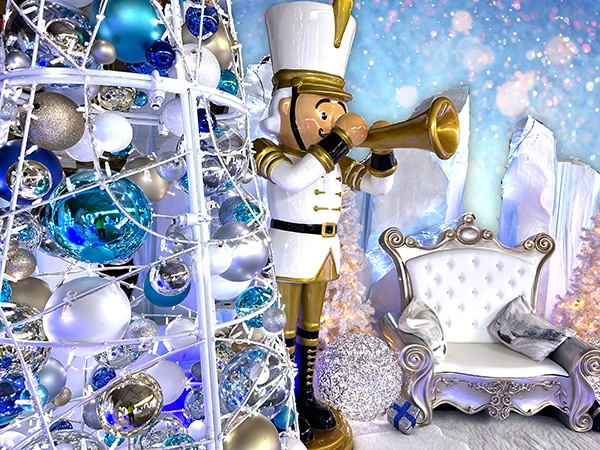 Weather Resistant and Durable
MK Illumination's commercial lighting solutions are designed to withstand ever changing weather, making them suitable for outdoor installations.
Whether it's rain or shine our lighting products are built to last and maintain their beauty throughout. This durability ensures that your investment in MK Illumination lighting will provide a long-lasting and reliable lighting experience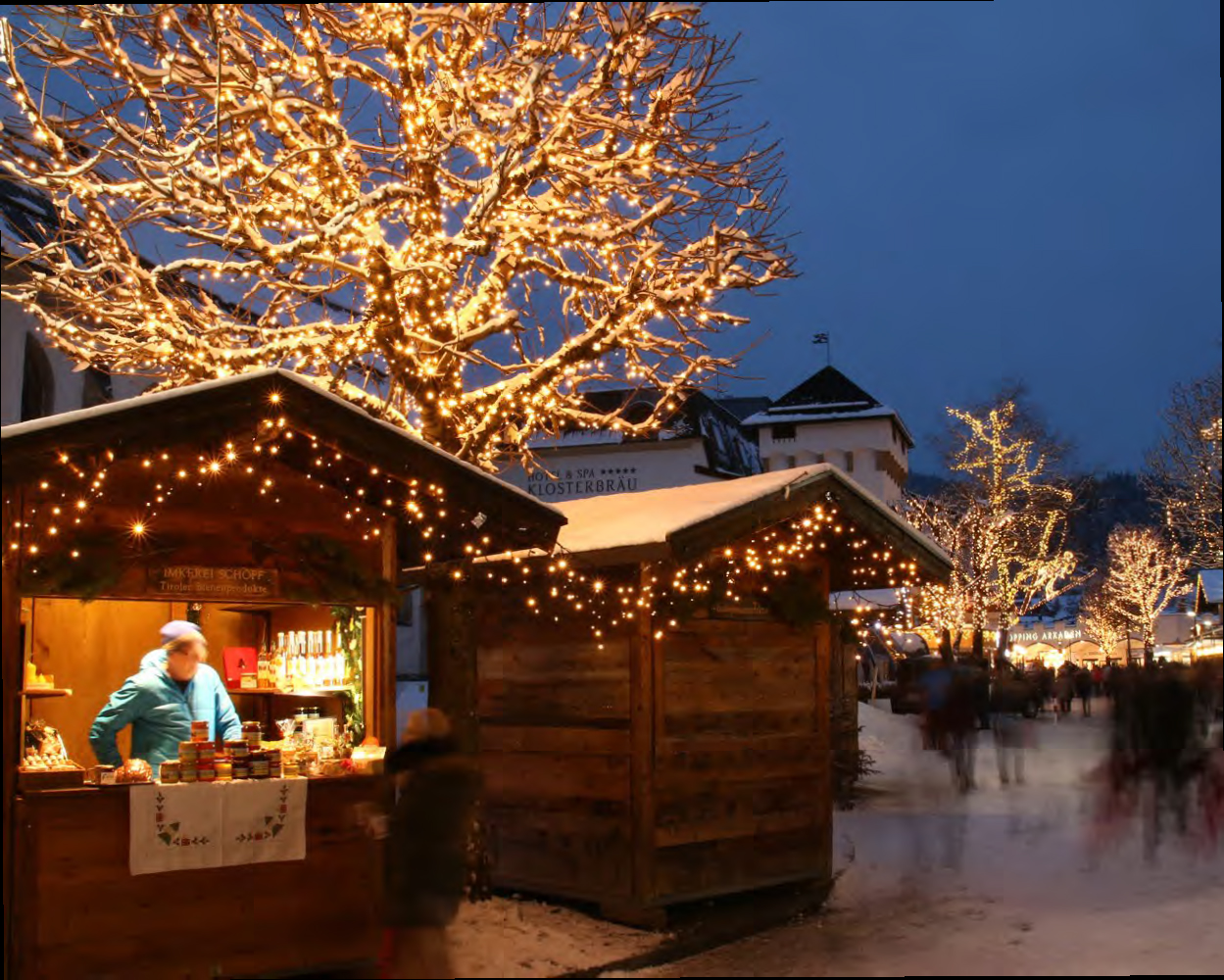 //See Our Brochure
Download the MK Christmas 2023 Catalogue
View our catalogue today and transform your retail or public space with our Commercial Christmas lighting products and decorations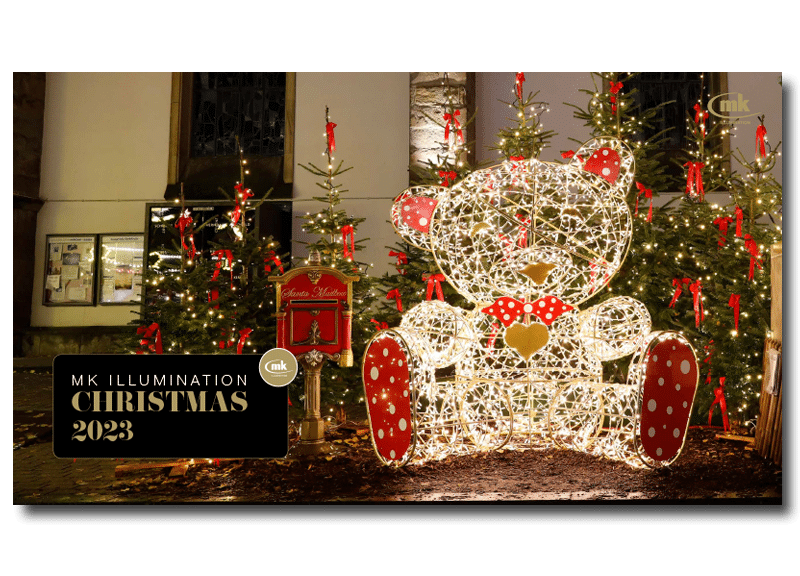 // Contact Us
Send Us a Message
If you have any questions regarding the services or products that we offer then feel free to get in touch with our customer service team today.
Fill in the form with as much detail as possible and one of our team will get in touch to answer any questions or provide a customised quote.
Unit 1, Witton Business Park, Preston Old Road, BB2 2TS