Lighting is transformative, sets the scene and creates mood.
Enhance the customer experience with beautiful illumination
We have a large and innovative range of outdoor and indoor lighting. Light strings and chains are versatile and can be used for street lighting, wrapping trees or to transform the façade of a building. Bring your business or public space to life with beautiful, eye catching, lighting guaranteed to grab the attention of your visitors or customers.
String and Magic Lite
One of our most versatile products, they can adorn trees, building facades or be used to create a stunning ceiling of light or light tunnel. Available in a wide variety of cable lengths, LED colours and for both indoor and outdoor use.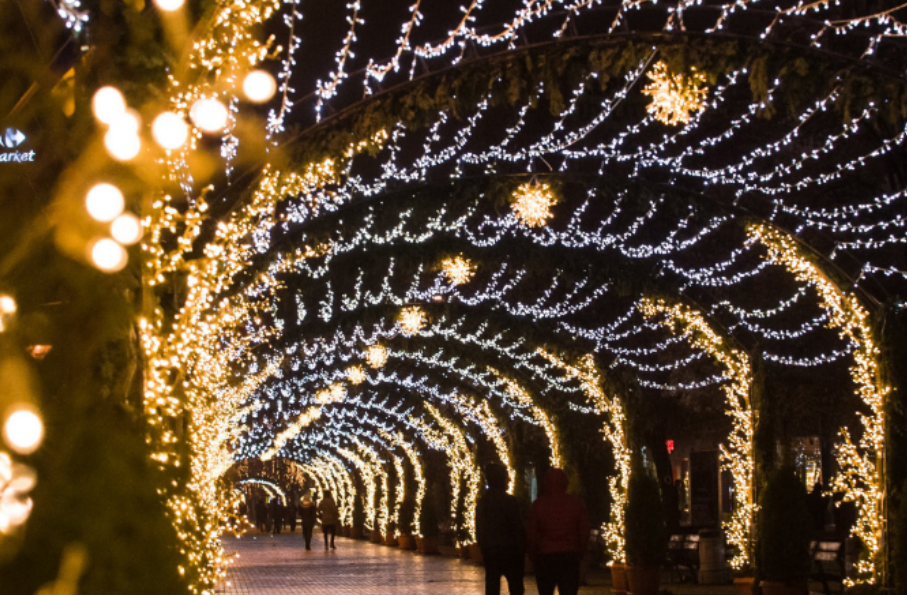 Drape & Curtain Lighting
Available in a variety of drop lengths, MK drape lites are easily wrapped around columns, used in window displays and create a beautiful cascade of light.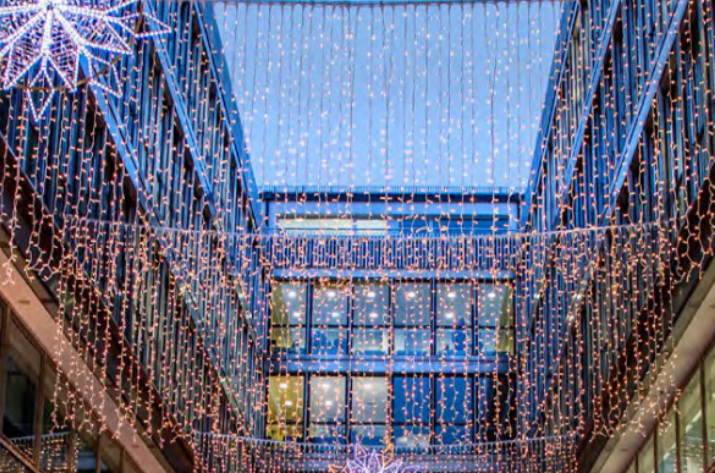 Festoon Lighting
A year-round lighting solution. Available for outdoor and indoor use and with a wide range of bulb colours. Transform a pub garden or public space into a cosy and welcoming environment.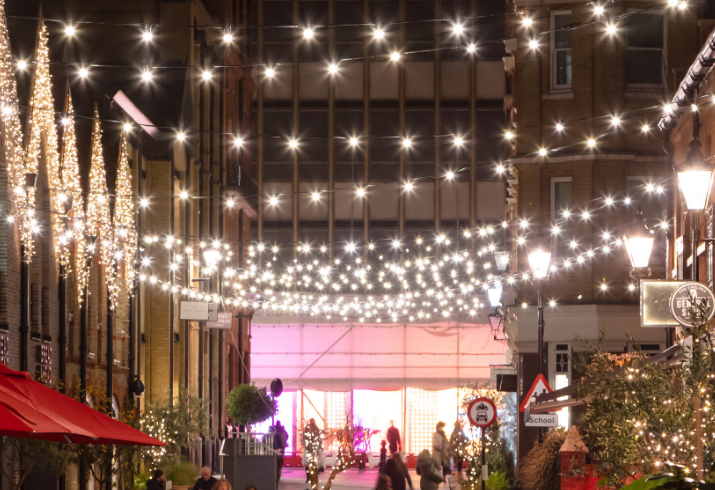 Ice Lite
A festive favourite, they give an icy, frozen appearance to rooftops and windows. If you want subtle, elegant Christmas twinkle, these lights are a magical solution.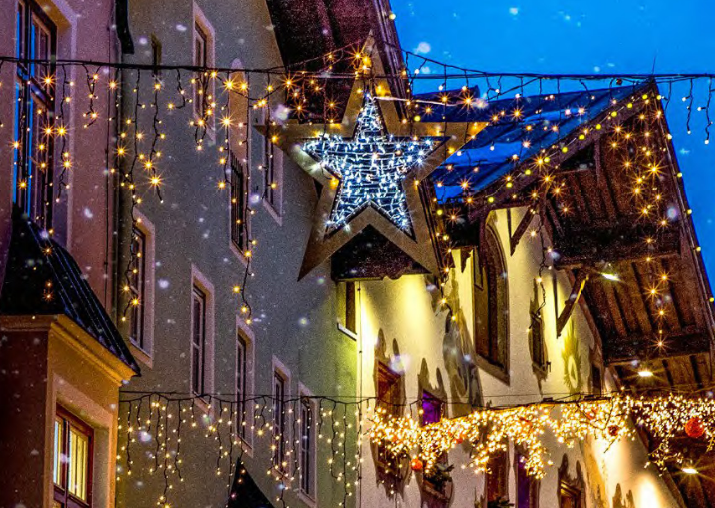 Mesh Lighting
Used for shrubbery, low voltage mesh is available in two sizes. It is visually pleasing and widely used in gardens and outdoor spaces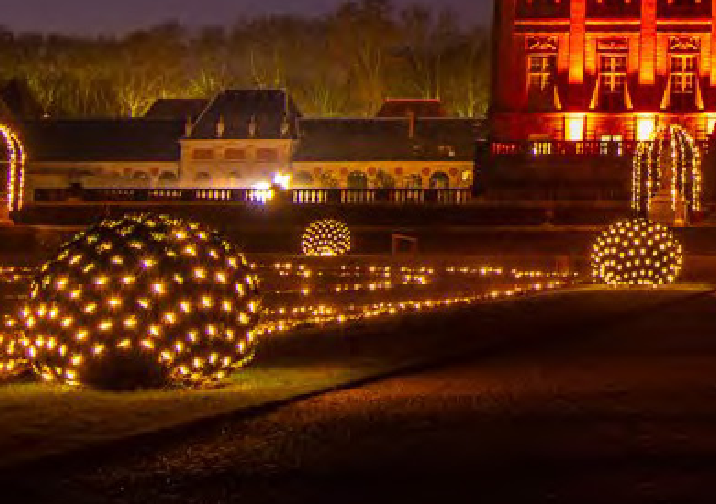 // Browse Our Brochure
Download the MK Illumination Product Catalogue 2023
View our new 2023 MK Illumination catalogue today and transform your space with our commercial lighting products and decorations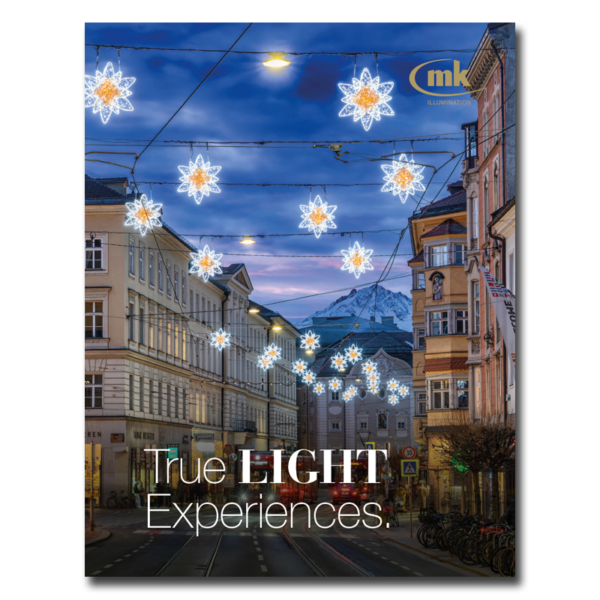 // Contact Us
Send Us a Message
If you have any questions regarding the services or products that we offer then feel free to get in touch with our customer service team today.
Fill in the form with as much detail as possible and one of our team will get in touch to answer any questions or provide a customised quote.
Unit 1, Witton Business Park, Preston Old Road, BB2 2TS